WE BELIEVE
IN GROWTH
FOR GOOD.
Stainless Steel Cabinets Expertise
While storage is an essential part of any workplace, it's often overlooked when done right.  Great Lakes Stainless has extensive expertise fabricating standard and custom stainless steel cabinets featuring all the infection control and aesthetic of stainless steel in a variety of sizes and configurations.
Medical Stainless Steel Cabinets
Stainless steel is known for its durability, infection control and beauty.  Using our stainless steel fabricating expertise, Great Lakes Stainless has a long history of proudly merging all three features into quality cabinets. We use heavy-duty stainless steel and quality hardware to withstand decades of use.  Attaching the double pan, sound deadened doors are industry leading five-knuckle stainless steel hinges for a comfortable work environment.  In addition, our specialized corner forming machine creates seamless corners without the need for finishing or welding.
In medical environments, the safety of the patient and medical personnel are paramount so infection control drives design.  All surfaces are easily accessible for cleaning while TIG welding provides minimally invasive strength while highlighting stainless steel's inherent beauty.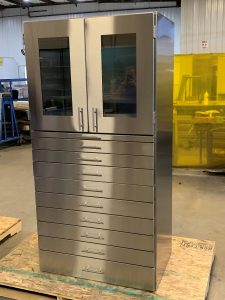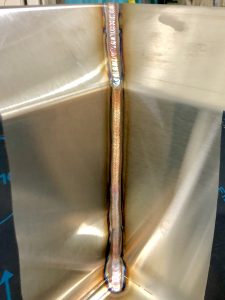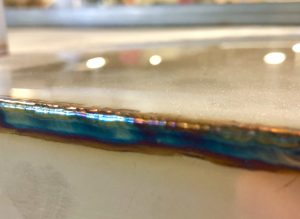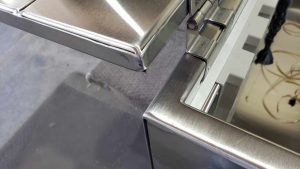 Next Level With Stainless Steel Cabinets
A stainless cabinet can be durable and beautiful, but it still needs to be useful and business often struggle with getting the right product for their specific needs.  As a result, cabinet configuration is limited only by the imagination.  Available accessories include shelves, shelf dividers, trays, tray dividers, scope and probe managers and a host of other items intended to manage and organize everything from operating rooms to outdoor kitchens.
However, what's inside isn't all that counts. Therefore, taking advantage of available space is a hallmark of efficient design and our experience allows us to create custom cabinets for any layout.  We offer upper, lower, tall and any size in between to take advantage of your unique spaces.  And when your space moves, so do we.  Casters and protective bumpers add mobility to any cabinet.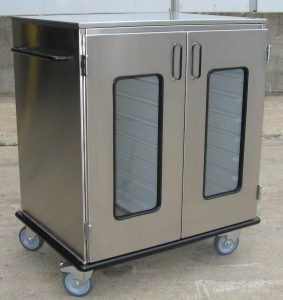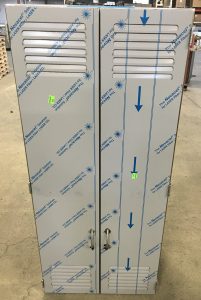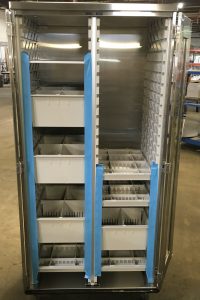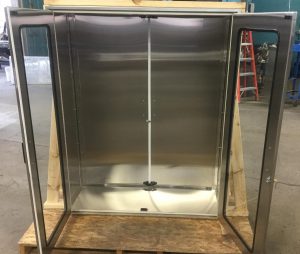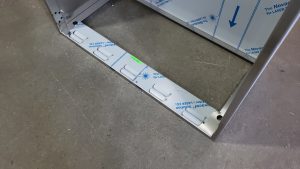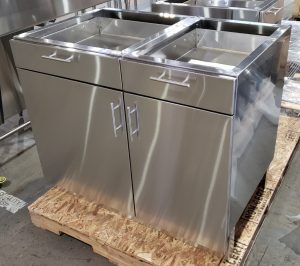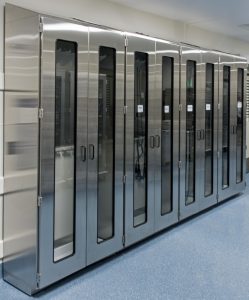 Stainless Steel Cabinets for Residential Kitchens and Other Applications
Our carts and cabinets live in a variety of places all across the country.  For example, outdoor residential kitchens are a popular destinations.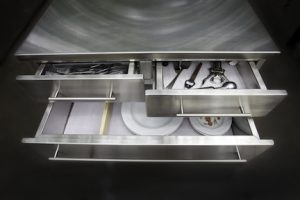 In addition, they also hold product and support counter tops for corporate and university cafeterias.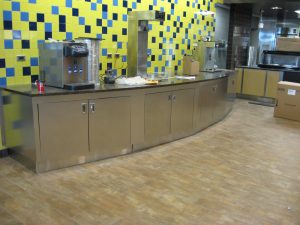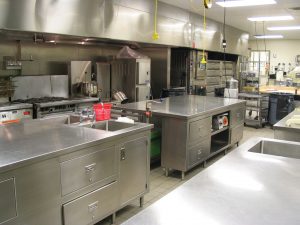 Similarly, homeowners love them for outdoor kitchens and any application where strength and beauty are priorities.  Just have your architect, designer or contractor contact us.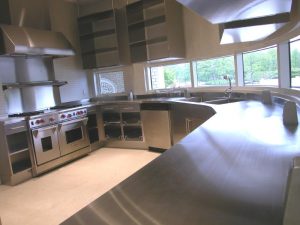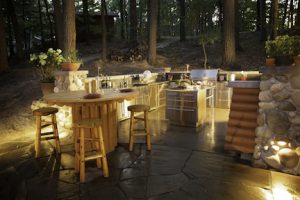 In conclusion, it's hard to go wrong with stainless steel.  No other material provides such a balanced combination of utility and beauty.  We at Great Lakes Stainless use our extensive history and experience to produce the highest quality stainless products for any application.